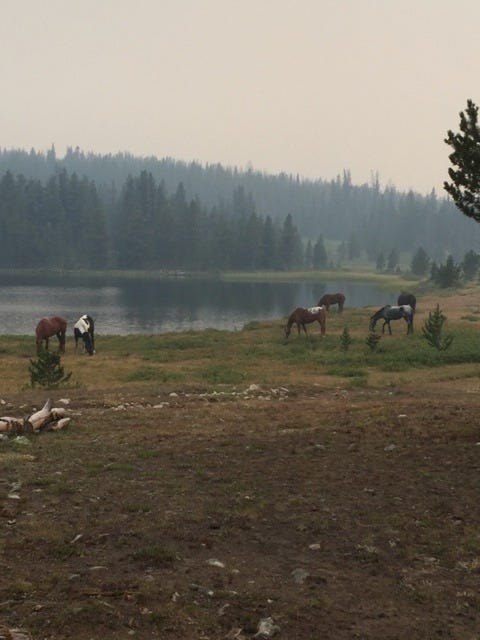 Hosting A Course
We can travel anywhere in the world to teach a class, we just need a host! And the best part? NO charge to host, we will even comp you a spot in class.
Ready to schedule a class? Please read the requirements below, and then contact us with the potential dates you have in mind.
What We Require
1. Indoor location - arena, barn, shelter - we can teach in just about any size area, but do need a place to get out of the elements. If one is not available, please send us an email or call us and we can discuss options- we are committed to making things work.
2. Area for the power-point portion of the course - coffee room, classroom, viewing area or corner of the barn - we require an area to plug in our power-point projector, and for students to be able to sit down - chairs or hay bales will do. If this is not available, we can easily provide the slides in handout format.
3. Equines! We will work with your horses - any age, any breed, any size. We require 1 horse for every 4 students (Classes generally range from 10-15 students). We do ask that you choose horses that will prove safe to work with for the students, recognizing that horses are living, breathing, reacting animals.
​
4. Minimum Class Size- if traveling out of our home area, we will need a minimum number of 10 paid class participants before we can commit. This is to make sure we can cover travel fees, lodging, and food. Please contact us for details.
What We Provide
An Equi-First Aid USA LLC certified instructor. All instructors are insured and have extensive equine backgrounds and are highly experienced in equine emergency first aid.

All learning materials - wound gel, bandages, vet wrap, weight tape, thermometers, sprayers, stethoscopes, etc.
3. Certificates of completion for all attendees.
4. First aid manuals for all attendees.
5. Normal vs. Abnormal charts for all attendees.
6. Course listing for your location on our website
Become a Certified Safe Barn through Equi-First Aid USA! Show your Boarders, Clients, and Students that you have the skills to handle any Equine Emergency that comes your way!

Ruth Geppert-Jelinek is the owner Operator of Transition Up Horseback Riding Lessons. Located out of Kent Washington

Transition Up provides equine instruction from the beginner to intermediate rider, specializing in confidence building and natural horsemanship. A focus on dressage creates a strong foundation that can translate to all disciplines.
Our unique approach supports riders of all levels in building a relationship with their horse on the ground that will translate into their riding. Safety is emphasized in preparation and practice for the well-being of our students as well as a training tool for the horses.
We welcome scheduled observation visits to make sure our program is a good fit for you. Contact us to find out more. We look forward to welcoming you to our fun horse-filled, family atmosphere barn.
+1 206-218-6071
[email protected]
Located in Langley, WA
HOPE offers children and adults from all walks of life who are facing physical, cognitive, and/or emotional challenges the opportunity to leave behind the stress of the pandemic. Providing services on Whidbey Island for over 37 years, HOPE is truly a place that gives individuals a chance to put aside worry and bring back joy, confidence and the excitement of life through the use of horses. To contact them about their program please check out their FB page at: https://www.facebook.com/profile.php?id=100076503210190&mibextid=LQQJ4d